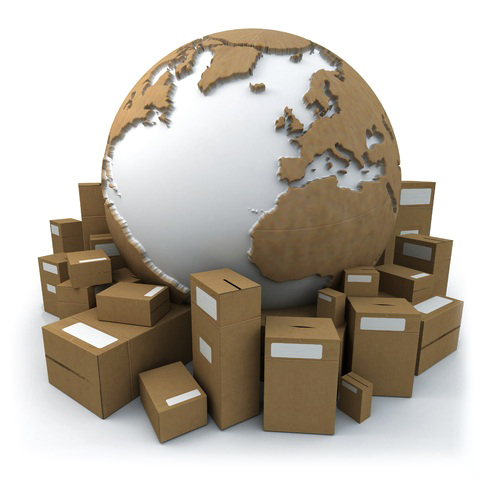 Bittydesign is a company located near the Reggio Emilia town, north Italy. We produce and sell our products in our country and we ship worldwide.
---
For the national delivery service we make use of the "CRONO" service by Poste Italiane, designed for e-commerce it's a solution that makes no distinction (as happens with all other couriers) between the peninsula, islands, Calabria region and places with a disadvantaged postcode; transit times are approximately between 4-6 days, for those who have particular urgency during Checkout it is also possible to choose the GLS express courier, in which case delivery is faster (24 hours peninsula, 48 hours for areas with postcode uncomfortable and 48/72 hours for the Islands and Calabria).
CRONO Poste Italiane € 6.99 (default shipping during order checkout)
GLS Express € 8.99 (customer choice during order checkout)
---
For the international delivery with destination areas in the EU, we use primary the Spring courier, they offer an efficient EMS service with tracking and unbeatable shipping rates, delivery and transit time is about 7-10 days; for those we have more urgency we also offer epxress service provided by GLS courier (with the exception of Switzerland and Norway) which take about 4-5 days to deliver the package at your destination. In both the cases the real weight of the package determinate the cost of the shipment, the whole weight of the items of your order is calculated automatically when you include the products into the shopping cart.
---
For the international delivery with destination in extra-EU areas we use the EMS service by Poste Italiane as well the one provided by Spring, in both cases it is a global "circuit" where only the post offices of the various countries operate with each other, there are no external express courier engagements. The parcel is traceable, about 10-15 days for delivery (due to Covid-19 transit times to US, Canada and UK may vary, more information regarding Spring shipments and the impact that the virus has generated on delays of delivery can be found at the following link).
---
Returns
We hope you are always satisfied with your purchases made on Bittydesign.net. If you have second thoughts about the purchase you've done, you can still decide to return the product. In this case please take a moment of your time to read our Conditions of Use section 15.